COMMUNITY SERVICES
All programs at Reelfoot Rural Ministries have an application process for the families and individuals to be served. RRM uses federal guidelines to determine household income levels. It is the practice of RRM to offer services to all persons who meet program criteria regardless of age, gender, race, religion, national origin, political affiliation, emotional/physical ability, or sexual orientation. The thrift store is the exception, there are no income limits for eligibility to shop
GROCERY DISTRIBUTION CENTER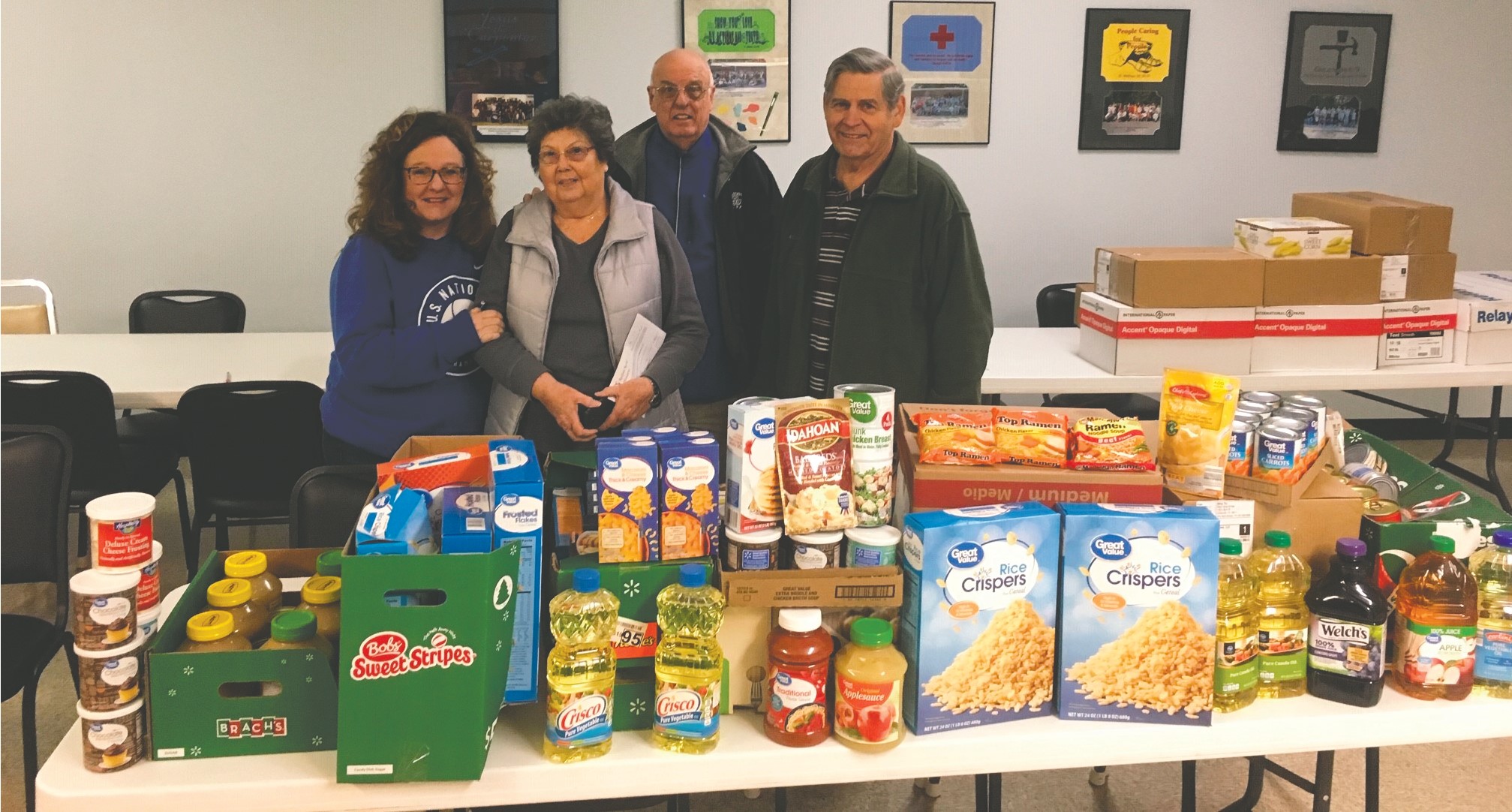 Over 250 boxes of food are given to families monthly through our grocery ministry. Boxes typically contain enough food to feed the household for two weeks. The numbers reached well over 3,000 boxes last year, which means thousands of lives were impacted.
DENTAL CLINIC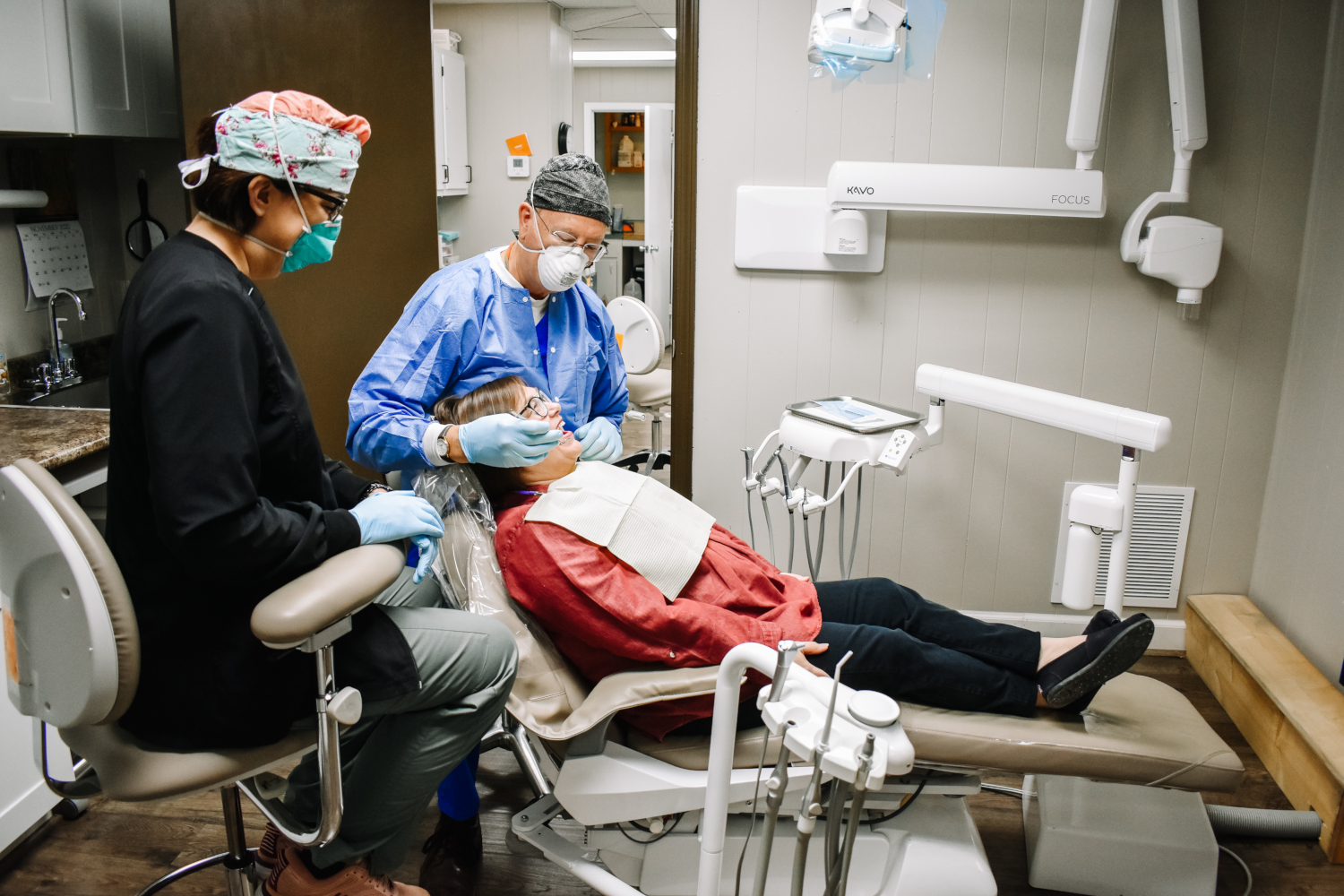 The RRM John Talley Dental Office, named for its founder and providing dentist for 30 years, offers services three times a month. Professional dentists, oral surgeons, dental assistants, and hygienists volunteer to provide full service dental care for an affordable charge.
EYE CARE CLINIC
The RRM Thomas McCord Vision Center offers services once a month. Professional optometrists volunteer to provide eye care with an examination and glasses for a small fee.
REELHOME
Reelfoot Housing Outreach Ministry Exercises The ReelHOME program serves eligible low-income households with an intentional focus on helping older adults stay in their homes by making them safer, more accessible, and more efficient. This work is primarily performed by volunteer teams that stay at the RRM center to deploy in the surrounding community each day.
UTILITY ASSISTANCE
RRM offers utility assistance in emergency situations, particularly for older adults. As funds are available, this resource is distributed when clients are referred by another helping agency.
SPECIAL NEEDS HOME
Located in Ridgely, TN, the RRM special needs home is designed to house up to three adults with physical and/or emotional challenges in an assisted living environment.
EMERGENCY RELOCATION
Assistance is given to families for loss of home contents due to fire, tornado, flood, or emergency relocation in the event of domestic abuse.
CHILDREN'S SERVICES
All programs at Reelfoot Rural Ministries have an application process for the families and individuals to be served. RRM uses federal guidelines to determine household income levels. It is the practice of RRM to offer services to all persons who meet program criteria regardless of age, gender, race, religion, national origin, political affiliation, emotional/physical ability, or sexual orientation. The thrift store is the exception, there are no income limits for eligibility to shop.
CHRISTMAS TOY STORE
"This is the first time I have ever had to reach out for help. This ministry has made Christmas possible for my children. Thank you from the bottom of my heart." - Christi
This is a common response from parents. In 2018, RRM helped more than 1,200 children experience a joyful Christmas. The cost for parents is $3.00 per child.
BACK PACK BUDDIES PROGRAM
Reelfoot Rural Ministries partners with The Lake County School District to provide Back Pack Buddies for 75 students. They receive meals, snacks, fruit, and drinks for each weekend when school is in session.
CHILDREN'S SCHOOL SUPPLIES
RRM provides parents with necessary supplies for their children during the back to school season. In 2018, RRM served 550 students.
LAKE COUNTY "IMAGINATION LIBRARY" SPONSORSHIP
Currently, over 200 children participate in Imagination Library in Lake County. RRM serves as the nonprofit sponsor in partnership with The Dolly Parton Foundation and the state of Tennessee. Children through five years of age receive books each month.